MARKET OVERVIEW
The Shenandoah Valley offers a readily trainable workforce and a powerful cluster of employers rooted in manufacturing, agriculture, and logistics. Home to successful long-standing companies, contagious entrepreneurial spirit, and complete workforce solutions, the Shenandoah Valley was rated by Colliers International as one of the "10 Emerging U.S. Industrial Markets to Watch in 2019."
#1 Region in the Virginia for the total value of agricultural products sold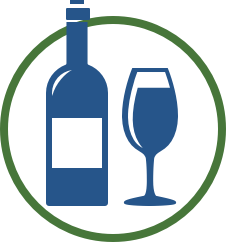 4X Food and Beverage production is more than four times that of the national average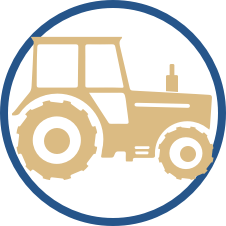 4 out of 5 of Virginia's top agriculture-producing counties are located here
Explore the ways we're positioned to provide businesses access to the most competitive markets both nationally and internationally. See how the proximity of the Virginia Inland Port means you can reach international markets without having to pay higher coastal prices. Learn how a new partnership at the Shenandoah Valley Regional Airport is providing unprecedented connectivity to the rest of the world. And find out how relying on 137 miles of interstate system alone, a business could boast a One Day Truck to Chicago, Detroit, Boston, Atlanta, Nashville, and New York – and that's only for starters.
Virtual Roundtable: Transportation, Logistics and Supply Chain Opportunities
"Being strategically placed here in the Shenandoah Valley allows us access to all major interstates. We can be right on Interstate 81 in just a few minutes from all three of our facilities that we ship from which allows us to have direct access to our customers and minimize our shipping time." Tara Rutherford, Logistics Manager, Mercury Paper Inc.
Watch the Virtual Roundtable Discussion below to hear more from Mercury Paper, The Port of Virginia, Shenandoah Valley Regional Airport, and InterChange Group, Inc. who experience daily how this network fully supports businesses in the Shenandoah Valley. 
---
View the announcements below or click here to read the many reasons our business leaders choose the Shenandoah Valley to grow their company's future. 
Shenandoah Valley Announcements · 2019 – Present