OUR STAFF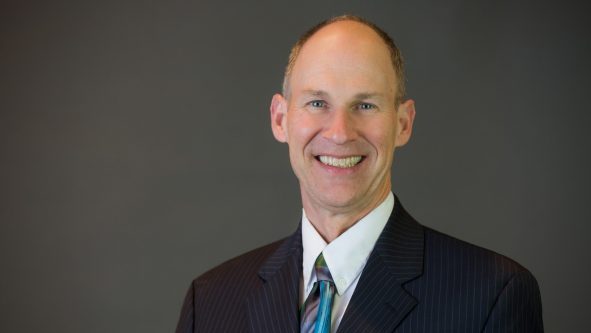 Jay A. Langston, Ph.D.
Executive Director
(540) 568-3259 | email Jay
---
Jay A. Langston, Ph.D., has over 30 years of extensive experience in economic and business development, strengthening community engagement, and developing entrepreneurial initiatives. Jay joined SVP in December 2018 where he is leading efforts to expand and relocate business to the Shenandoah Valley region. Most recently serving as the Managing Director of Business Retention and Expansion at the Virginia Economic Development Partnership (VEDP), Jay also served as Senior Business Manager/Senior Advisor in Competitive Initiatives and Senior Research Manager. Prior to working at VEDP, Jay was the Executive Director of Virginia's Gateway Region, a regional economic development organization, and Senior Business Development Representative for Chesterfield County Department of Economic Development. Jay received a Bachelor of Science in Industrial Management from Georgia Institute of Technology and Masters in Public Administration and Ph.D. in Public Policy and Administration from Virginia Commonwealth University. He also received accreditation from the Virginia Executive Institute and National Center for Economic Gardening and received the 2010 Virginia Economic Developers Association's Cardinal Award, the highest award for economic development leadership, career accomplishment and service.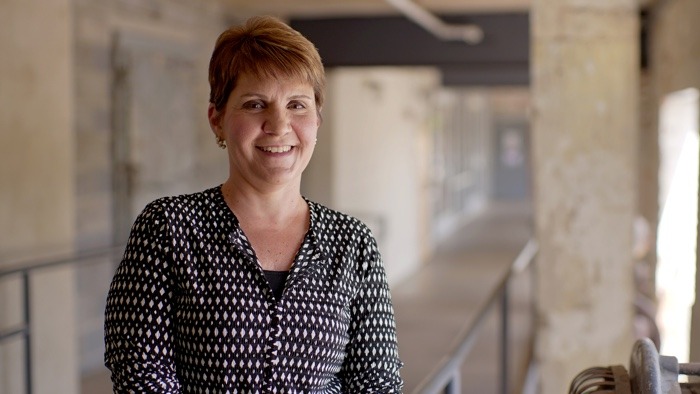 Jen Weaver
Administrative Coordinator
(540) 568-3100 | email Jen
---
Jen Weaver is the Administrative Coordinator for the Shenandoah Valley Partnership. Jen is a native of Augusta County and graduated from Bridgewater College with degrees in Business Administration and Economics. She brings to SVP over 25 years of office experience, primarily with small construction and telecommunications companies. Having lived and worked in Baltimore for nine years, it was Jen's love of the Shenandoah Valley that eventually brought her back to this area. Jen supports critical functions for both SVP and GO Virginia, and her strong administrative and accounting background are instrumental in our shared success.
BOARD OF DIRECTORS
The Shenandoah Valley Partnership Board of Directors guides the organization in fulfilling its mission to facilitate regional and local economic development efforts through and in support of member jurisdictions, private partners and strategic alliances.
Locality
Ms. Pam Carter Board of Supervisors, County of Augusta
Mr. James M. Halasz City Manager, City of Lexington
Mr. Greg Hitchin Economic Development Director, City of Waynesboro
Mr. Robin Sullenberger Economic Development Authority, County of Highland
Mr. Casey Armstrong Assistant County Administrator, County of Rockingham
Mr. Peirce Macgill Assistant Director of Economic Development, City of Harrisonburg
Ms. Jenna French Director of Tourism & Economic Development, County of Shenandoah
Ms. Brandy Flint Business Development Assistant, Rockbridge County
Mr. Roy Burns Board of Supervisors, County of Bath
Mr. Jason Tyree City Manager, City of Buena Vista
Mr. Mark Stroupe Board of Supervisors, County of Page
Ms. Amanda Dimeo Economic Development Specialist
Non-Locality
Mr. Tony Biller President & CEO, Nielsen Builders, Inc.
Mr. Scot Lilly Agribusiness/Farm Credit Express Specialist, Farm Credit of the Virginias
Mr. Bryan Smith Economic Development Manager, Dominion Energy
Mr. Keith May Owner, Cottonwood Commercial Realty
Mr. Greg Godsey Commercial Market Executive, Atlantic Union Bank
Dr. John Downey President, Blue Ridge Community College
Ms. Beth Alltop Marketing & Communications Specialist, Cadence
Mr. Chris Kyle Vice President of Industry Relations & Regulatory, Shentel
Dr. Melissa Lubin Dean of Professional & Continuing Education, James Madison University
Mr. Charles Hendricks Principal, The Gaines Group
Mr. Chris Thompson VP of Business Development, InterChange Group, Inc.
Partners
Ms. Bonnie Riedesel Executive Director, Central Shenandoah Planning District Commission
Mr. Brandon Davis Executive Director, Northern Shenandoah Valley Regional Commission
Executive Committee
Mr. Chris Kyle, Chair Vice President of Industry Relations & Regulatory, Shentel
Dr. Melissa Lubin, Vice-Chair & James Madison University Representative Dean of Professional & Continuing Education, James Madison University
Mr. Greg Godsey, Secretary/Treasurer Commercial Market Executive, Atlantic Union Bank
Mr. Peirce Macgill, City Economic Development Designee Assistant Director of Economic Development, City of Harrisonburg
Mr. Casey Armstrong, County Economic Development Designee Assistant County Administrator, County of Rockingham
Mr. Keith May, Past Chair Owner, Cottonwood Commercial Realty