Exploring Our City Centers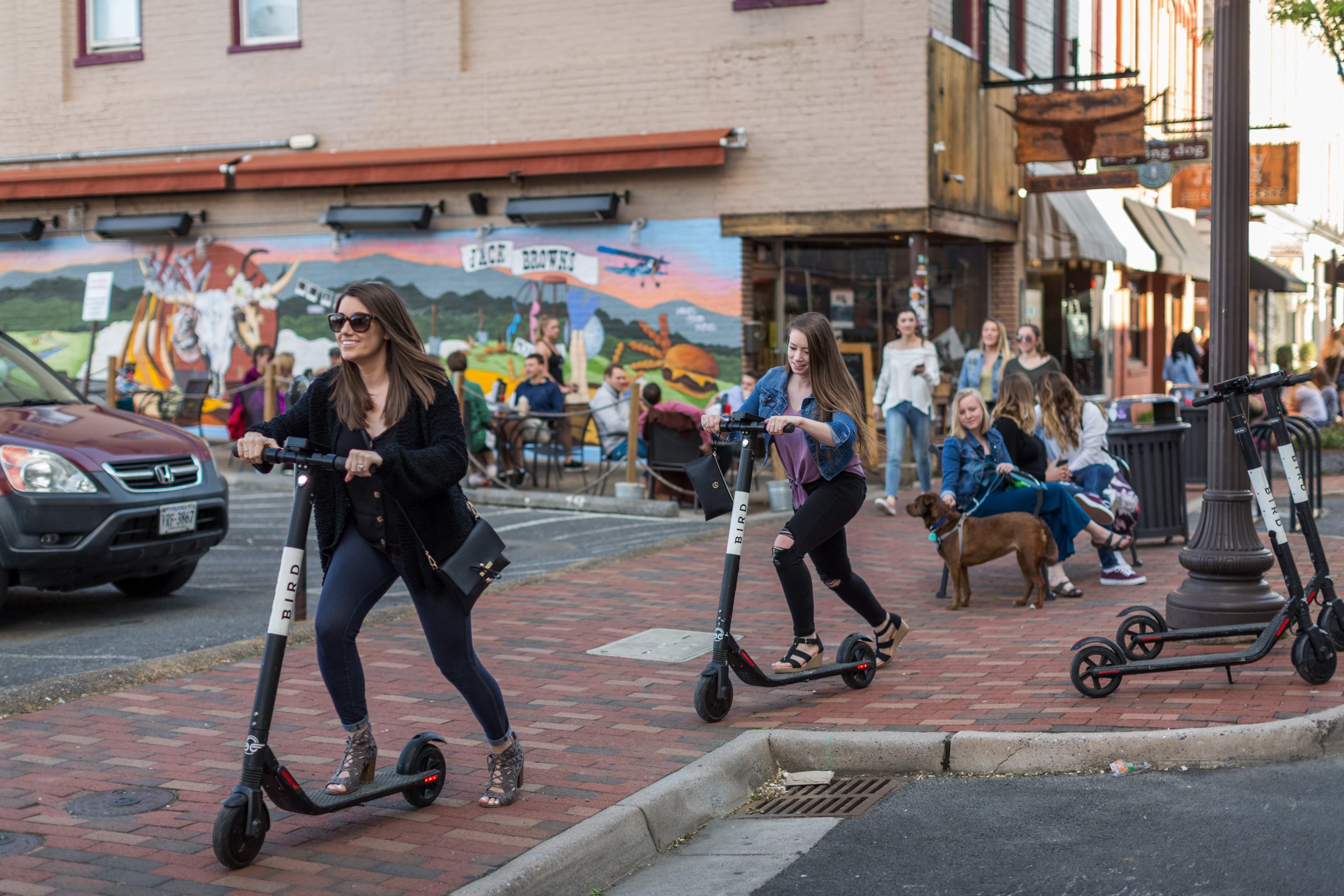 Urban & Thriving
From the youthful energy of major universities to the expansive potential of reimagined manufacturing centers, our cities provide a flavor of urban living that is sure to match any professional style. Beyond their individual characters, our cities integrate thriving farmers markets, co-working opportunities, all-hours entertainment, and outdoor recreational assets to forge a live, work, play urban experience.
Browse CoWorking Spaces
Harrisonburg: The Friendly City · Vibrant, modern, and diverse, Harrisonburg is known as the "Friendly City." Anchored by two universities, James Madison University attracts over 20,000 students to the City each year, whose energy fuels the downtown core with cultural and professional amenities for the young and the young at heart. Eastern Mennonite University brings a longstanding emphasis on service, peacebuilding, and a global outlook that values multiculturalism. The City's commitment to friendliness and welcoming attitudes extends throughout its public school system, where 51 countries and 57 languages are represented. Downtown, The Perch at Magpie, one of several coworking spaces, offers an inspiring and collaborative work space for professionals, entrepreneurs and innovators.
Staunton: Big Time Culture, Small Town Cool · Staunton's charming downtown is home to a vibrant arts and music scene, a sizzling reputation for local food and dining, and a cool array of independent shops and galleries clustered along the historic Main Street. Enjoy an evening of theater at the American Shakespeare Center, step back in time at the Frontier Culture Museum, or explore the legacy of Woodrow Wilson at his presidential library and museum. Inventors and craftspeople will find a home at the Staunton Makerspace, where woodworking, ceramics, and 3D printing studios are cooperatively managed.

Waynesboro: Mountain Town + Industrial Renaissance · Located at the intersection of the Shenandoah National Park, the Blue Ridge Parkway, and the Appalachian Trail, Waynesboro is a gateway to adventure. Whether your tastes run toward biking, hiking, or paddling and fly fishing in the trout-stocked waters of the South River, Waynesboro has it all. But, don't let the abundance of outdoor adventure hide its urban charm. Home of the Virginia Street Arts Festival and recognized in 2019 for the best street art mural worldwide, its industrial buildings house an emerging renaissance of art, alternative energy, craft beer, and DIY-scale manufacturing businesses.

Lexington: Historic Main Street · Lined with historic buildings, farm-to-table eateries, bright galleries and inviting boutiques, downtown Lexington is easy to love. Washington and Lee University and Virginia Military Institute flank the downtown core, leaving the City's historical architecture looking much as it did in the 1860s. The museums and cultural events on these campuses are open to the public, offering world class speakers and entertainment.

Buena Vista: Natural Choice to Change Your View · This City sits at the base of the Blue Ridge Parkway, along the banks of the Maury River in Glen Maury Park, and under the stately profile of Southern Virginia University. A gateway to the great outdoors, Buena Vista is a City that works with businesses large and small, values education from the youngest children to the young adults and thrives on a bright future in a spectacular location. 
| | |
| --- | --- |
| Locality | Median Rental Lease* |
| City of Harrisonburg | $1,063 |
| City of Staunton | $988 |
| City of Waynesboro | $925 |
| Rockingham County | $1,200 |
| Overall for Augusta & Rockingham County | $1,050 |
*Data Source: Cottonwood Commercial
Locality
Median Home Value
(2017-2021)**
Augusta County
$232,200
Bath County
$174,100
Buena Vista
$123,100
Harrisonburg
$231,300
Highland County
$166,400
Lexington
$251,500
Page County
$175,000
Rockbridge County
$209,500
Rockingham County
$231,800
Shenandoah County
$223,600
Staunton
$179,900
Waynesboro
$188,400
**Data Source: U.S. Census Bureau (2022)
Photo courtesy of JMU Creative Media