Reach International Markets through
the Virginia Inland Port
The Virginia Inland Port (VIP) is the northern Shenandoah Valley's link to world markets. VIP is an intermodal container transfer facility in Front Royal that is owned and operated by the Virginia Port Authority. The inland port's strategic location between interstates 81 and 66 provides an efficient and economical access to industries distributing their materials to an international market.
The 161-acre facility brings The Port of Virginia 220 miles closer to inland markets through containerized rail service that operates five days a week. The inland port is a U.S. Customs-designated port of entry, providing the same range of custom functions to users found at the port's deep-water terminals in the Norfolk Harbor.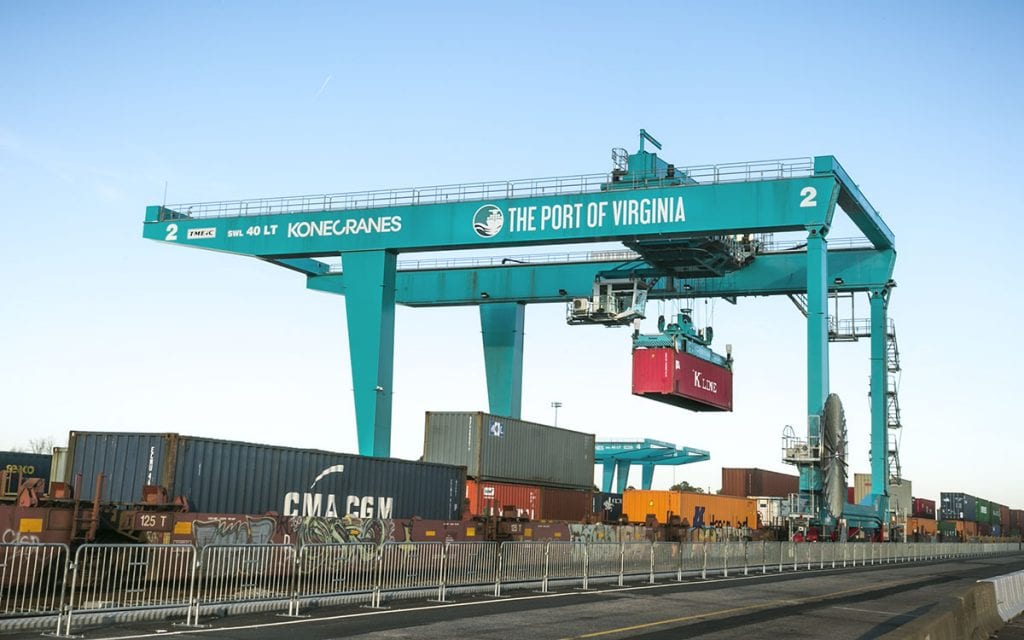 Area industries using VIP have direct access to a modern, growing Port of Virginia – the third largest port on the U.S. East Coast. The port is nearing completion of a $700 million renovation of its two primary deep-water container terminals, is in the preliminary engineering and design phase of deepening and widening its ship channels and is investing $22 million to expand the rail capacity at VIP.
Long-term capacity investments include the largest ship to shore cranes in the Western Hemisphere at Virginia International Gateway in Portsmouth.
Access to VIP is one of the reasons companies, like Mercury Paper, have decided to locate their facilities in the Shenandoah Valley, bringing jobs and economic benefits to the region. To learn more about access to world markets via VIP and The Port of Virginia, contact SVP today.