For full Virginia Business article, click here.
Date: July 29, 2019
Virginia Business – Blue Ridge Community College and James Madison University are collaborating with global pharmaceutical manufacturer Merck & Co. to create curriculum and training programs centered on biotechnology, process engineering and workforce development.
Merck is investing up to $1 billion over the next three years to expand its over-75-year-old manufacturing operation at its Elkton plant in Rockingham County to increase production of its human papillomavirus (HPV) vaccines.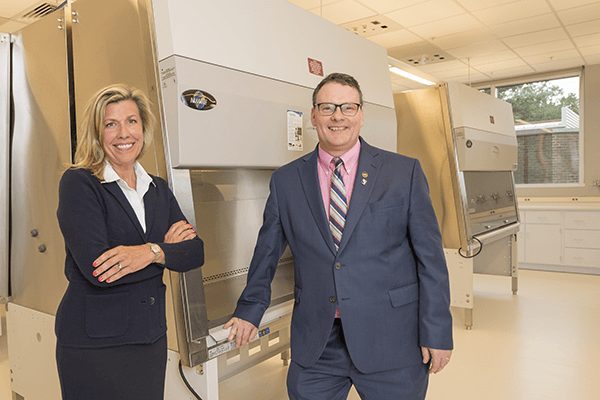 The expansion will create approximately 100 new jobs, increasing the plant's workforce to more than 1,000 employees.
Click here to continue reading the Virginia Business article.