FOR IMMEDIATE RELEASE
October 15, 2018
Contact: Keith May
SVP Chair of Board of Directors
(540) 820-7008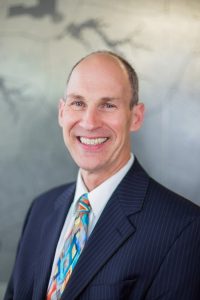 The Shenandoah Valley Partnership (SVP) Executive Committee and Board of Directors is pleased to announce the selection of Jay A. Langston, Ph.D., as the new executive director of the organization. Dr. Langston is coming to the SVP from the Virginia Economic Development Partnership (VEDP) where he serves as the Managing Director of Business Retention and Expansion. In this role Dr. Langston manages the VEDP team responsible for working with local and regional partners to assist Virginia's existing businesses. Dr. Langston has served in different capacities at VEDP including Senior Business Manager/Senior Advisor in Competitive Initiatives and Senior Research Manager. Prior to working at VEDP, Dr. Langston served as Executive Director of Virginia's Gateway Region, a regional economic development organization.
Dr. Langston has over 30 years of extensive experience in economic and business development, strengthening community engagement, and developing entrepreneurial initiatives. He received accreditation from the Virginia Executive Institute and National Center for Economic Gardening and received the 2010 Virginia Economic Developers Association's Cardinal Award, the highest award for economic development leadership, career accomplishment and service.
SVP Board of Directors Chair Keith May said, "We are very pleased to announce Jay Langston as the next Executive Director of the Shenandoah Valley Partnership. Jay is one of the most experienced economic development professionals in the state of Virginia, and it is with pride that he will now represent the Shenandoah Valley in promoting our region and building up our local economy."
Dr. Langston received a Bachelor of Science in Industrial Management from Georgia Institute of Technology and Masters in Public Administration and Ph.D. in Public Policy and Administration from Virginia Commonwealth University. Dr. Langston will begin work with SVP in December.