September 1, 2021
It's back to school for the Shenandoah Valley's 10 colleges and universities, 8 career and technical centers, and public and private K-12 schools. Our annual 9,000+ graduates are ready to serve new business development or existing industry expansions. In August, nine site selectors followed along as we prepared granola bars and had higher-education guests share how the Shenandoah Valley applies high academic standards, new technologies, and the application of classroom learning to real-world situations to create a recipe for workforce success.
The cooking class initiative is the third in our 2021 series to promote our food and beverage industry. Registered site selectors received a custom Shenandoah Valley ingredient box and a fun message. Click here to watch the Virtual Cooking Class on YouTube.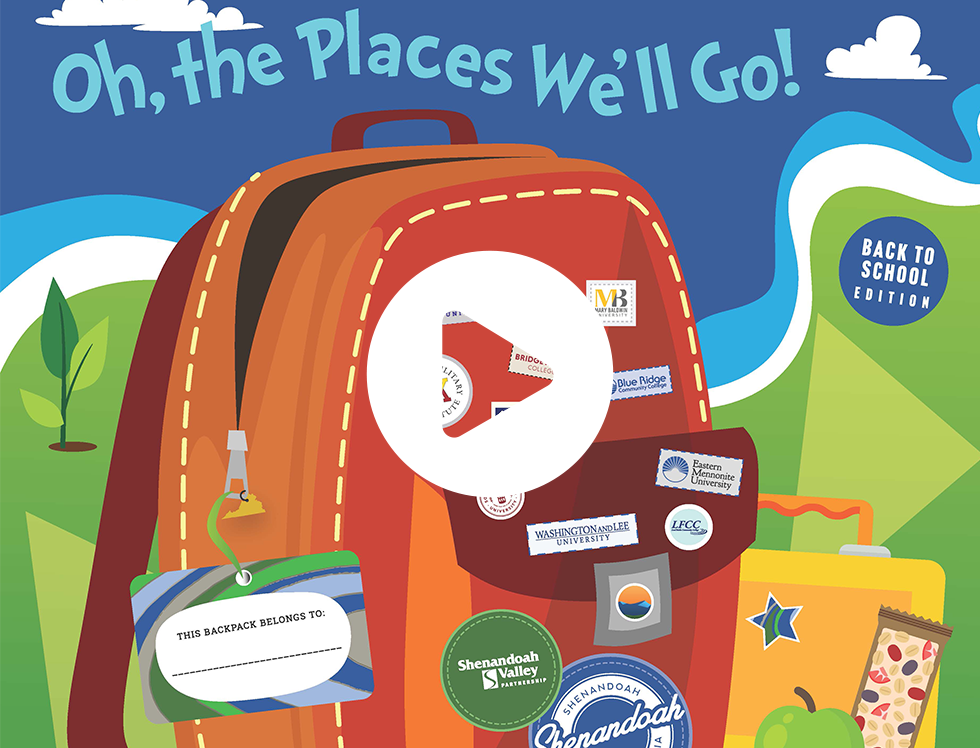 Dear site selectors:
Salutations!
Today is our day.
We're off to Great Places!
It's the Shenandoah Valley way!
We have skills in our heads.
We have initiative in our shoes.
We can steer ourselves any direction you choose.
We're on your team. And we know what we know.
And YOU are the consultants who'll decide where we'll go.
You'll look up and down the Valley.
Look it over with care.
About some you will say, "I choose you to go there."
With our head full of knowledge and our shoes full of feet,
We're too smart to go down any not-so-good street.
And you may find many jobs you'll want to track down.
In that case, of course, We'll have your workforce nailed
down.
OH! THE PLACES WE'LL GO!
Class in session:
Jay, Team SVP, & Your Future Workforce