November 29, 2021
Virginia's Shenandoah Valley life is 365 days of "cozy." Our cozy character is formed by a mosaic of majestic mountains, downtown hubs, and accessible outdoor recreation. The region's unparalleled quality of living combined with critical infrastructure, strategic market access, and a dynamic workforce creates a business climate companies proudly call home.
The Shenandoah Valley landscape is dotted with locally-raised meats, fresh local produce, historic landmarks, artisan shops, and craft spirit tasting rooms. Unlike the congestion and sprawl typical of larger metropolitan regions, the Shenandoah Valley serves up the best of small city cool and rural charm. Our scenic, rush hour-free commute averages less than 23 minutes. Our four-season climate means experiencing growth and change throughout the year. We cycle in the spring, outsmart brook trout in Shenandoah National Park streams in the summer, snap Instagram-worthy foliage pics along Skyline Drive in the fall, and ski the mountain slopes in the winter.
In November, six site selectors tuned in as we streamed live from Wade's Mill in Rockbridge County, a historically-significant operation that represents an industry that was vital to the grain-growing agrarian economy of the region. During the segment, site selectors followed along as we baked Wade's Mill Cornbread and shared how our agricultural heritage is instrumental in the success of our food and beverage industry and adds to our quality of life. Special guests included John and Karen Siegfried, owners of Wades Mill, and April Anderson, Rockbridge Brewery brewer. In addition to Wade's Mill Cornbread Mix, registered site selectors received a complimentary chili recipe from the kitchen of John Stallard, CHEFS Catering, and local ingredients. Click here to watch the Virtual Cooking Class on YouTube.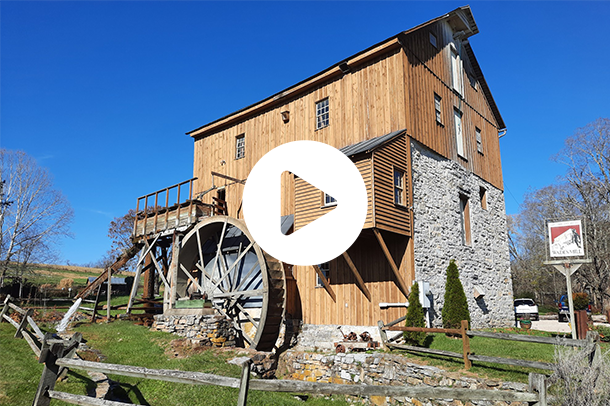 The Shenandoah Valley is more than just food and beverage and this cooking class is the final in our 2021 series.  As part of our lead generation strategy in 2022, SVP will highlight additional industries in an interactive and unique way. Don't worry – site selectors will still be receive locally-produced Shenandoah Valley products, get to meet incredible Shenandoah Valley business leaders, and participate in an interactive virtual event each quarter. Stay tuned for more details!